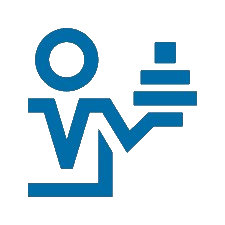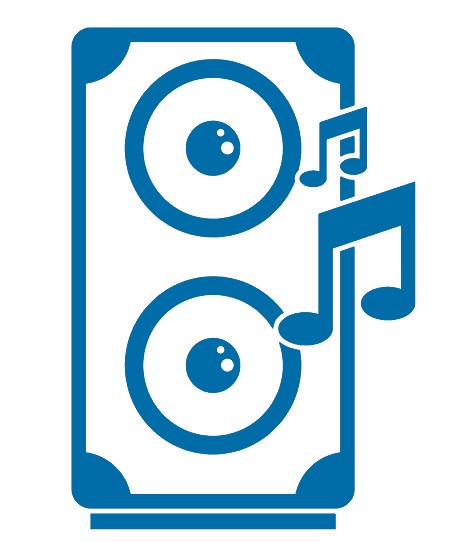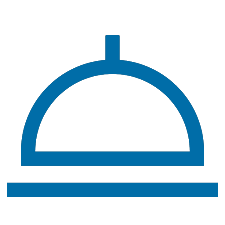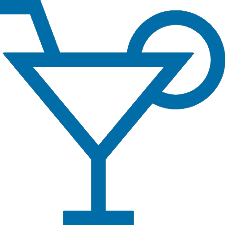 You'll enjoy this modern area that was built in 2018. Enjoy the sun or the shade as the roof has 3 sections of a retractable roof.  Enjoy the outside well sipping on your favourite beverage or order from our daily specials. We're following all the extra health rules while the pandemic carries on. 
This area is not for rent but you may want to reserve a spot early in the day, as it is quite popular. During the summer of 2020, we did have a few live bands play outside while following all health regulations.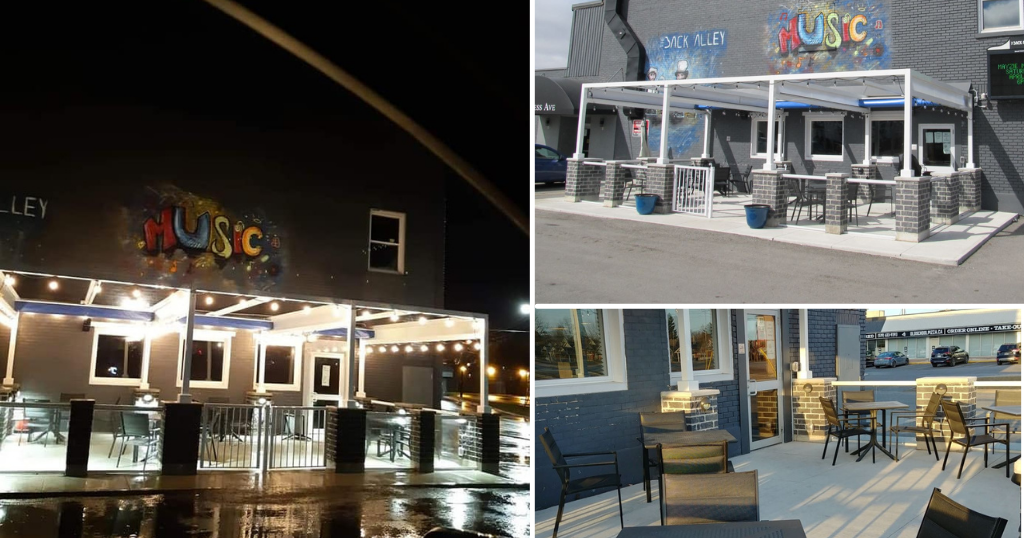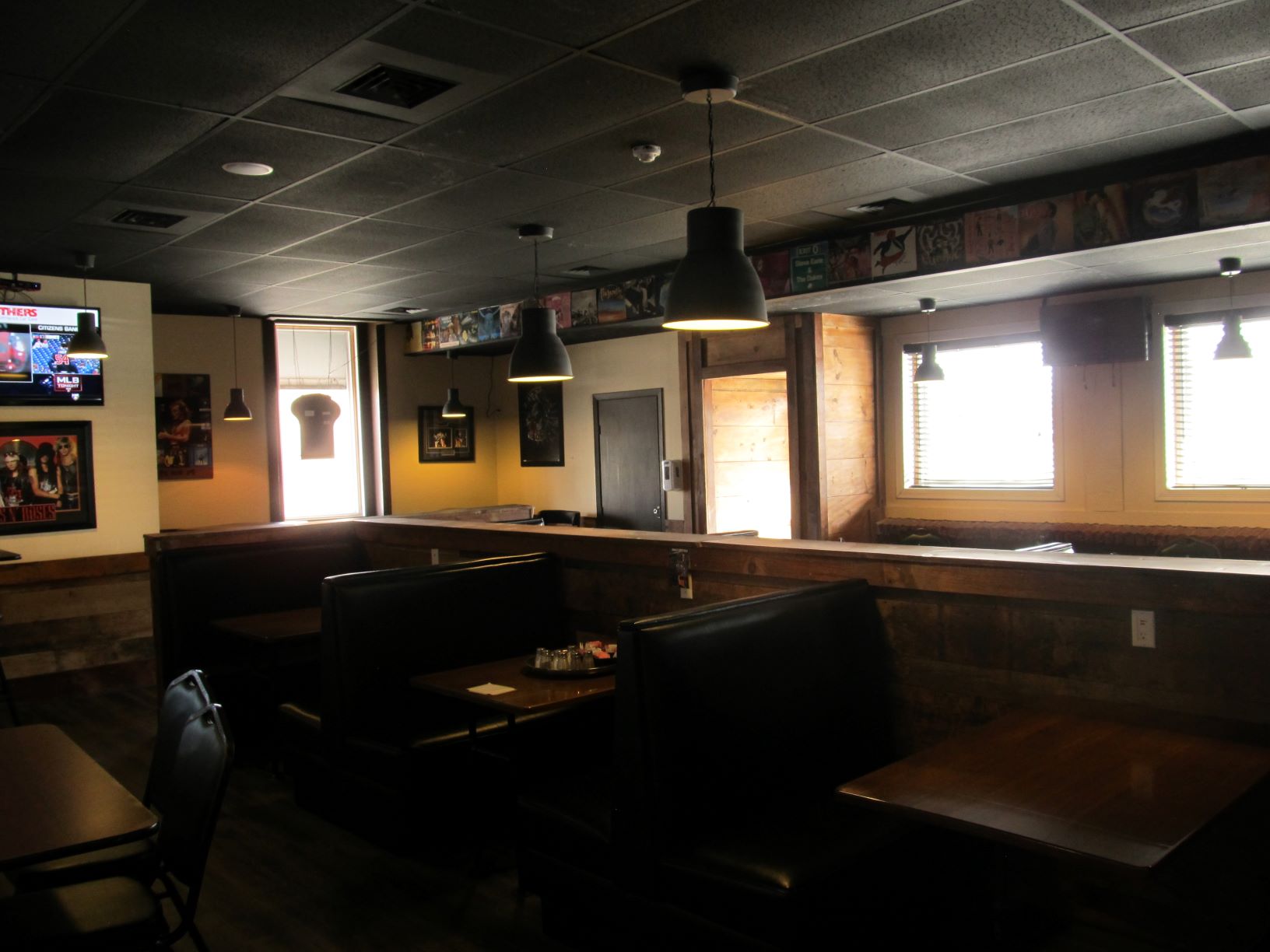 Come on out and relax in "The Pub" at The Back Alley. Choose from a booth set-up that entertains 4 people comfortably or there are table settings that can be combined to sit 8 to 10 people. Stools for sitting at the bar are also available. 
Watch your favourite sports or ask the staff and they'll try to accommodate your request. Older rock or soft rock is usually playing as the background. This area is the common room, where you can enjoy a light lunch, a snack, a full main course dinner or if you just want to sit back and enjoy a refreshment. 
The Venue is where all the live entertainment happens. Also known as the main hall, it can hold and entertain up to 300 people. Bands are usually Saturday nights while Friday nights are booked with Karaoke. 
The Venue has been booked for many different events including, business Christmas parties, private band performances, Business after 5, other business networking events, fundraisers for all types of Charities, etc. Book Early!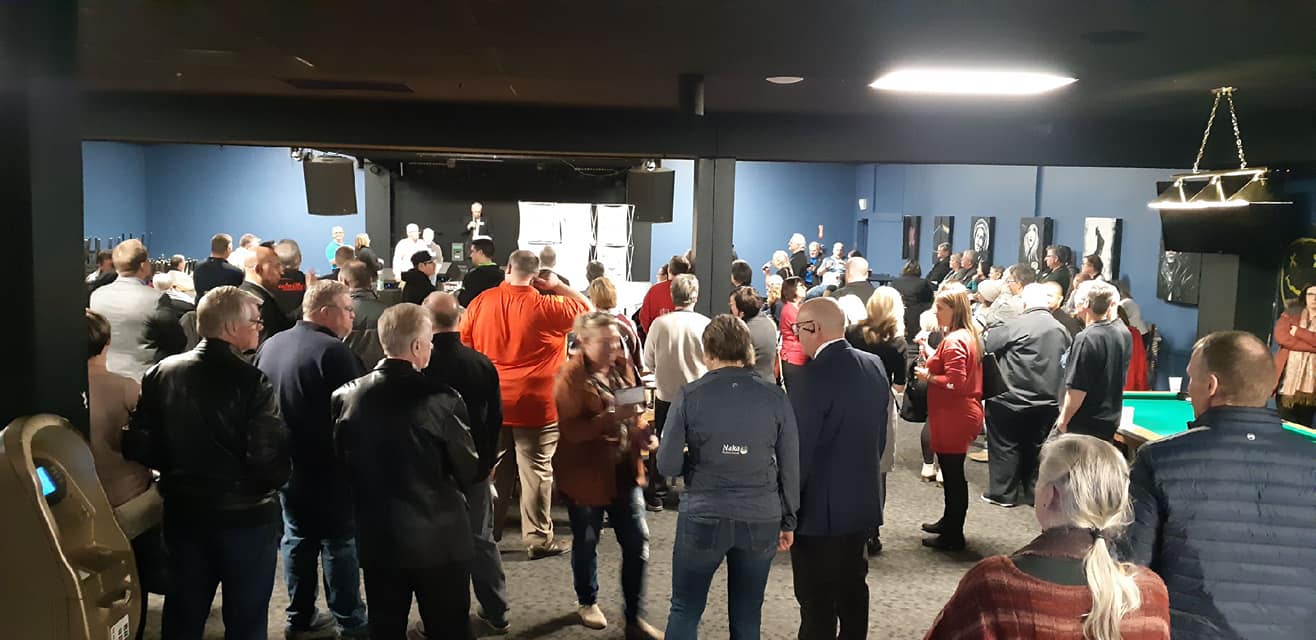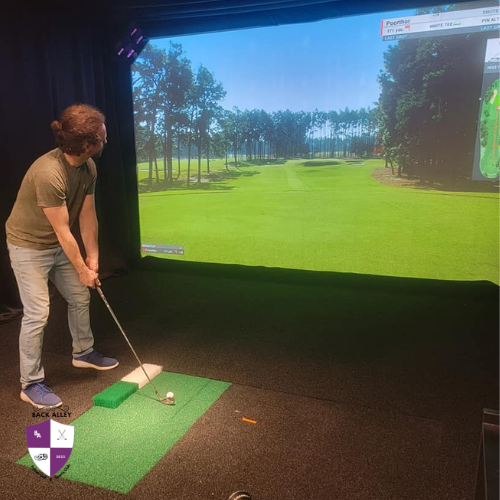 Back Alley Indoor Golf and Sports Club
The Back Alley Bar & Grill is a full-fledged entertainment destination for St Thomas and the surrounding area residents and visitors. Live entertainment, pool, darts, foosball, and now introducing their Indoor Golf Simulators and soon to come Multi-Sport Simulators. 
Two simulators are fully running for golf and will include the Multi-Sport Games around the 1st of April. A third simulator is in the plans and then maybe a fourth by the end of the year. CLICK BELOW FOR MORE INFORMATION, AND TO BOOK YOUR NEXT GOLF GAME.
Call us now for rates and availability.
Some events are booked months to a year in advance.